Implant Dentistry - The Ideal Method
Implant Dentistry is the ideal method to replace missing tooth/teeth. Since its introduction in the 1960's by Branemark, a brilliant orthopedic surgeon, this field of dentistry has improved over the years to become the standard of care whether you are missing one tooth, several teeth, or even all of your teeth.

Implant Dentistry goes beyond restoring the look and feel of your natural teeth; it will also provide the same level of functionality that you were used to and moreover, promotes bone growth which is essential in maintaining your proper facial structure. Dental Implants have the following advantages:
Improve your smile
Eat the foods you enjoy
Restore chewing for easy digestion
Speak with greater ease
Restore your facial structure
Preserve surrounding bone (replace tooth root)
Enjoy an active lifestyle
Oral care same as a natural tooth implants Bangkok



MALO CLINIC Bangkok distinctly recommends Immediate Function with Nobel Biocare® Dental Implants to replace your missing teeth. Our expertise in this cutting-edge technology ensures you of getting back that perfect smile – whether you want to replace a single missing tooth, multiple missing teeth, or all of your teeth (edentulous jaw) – all in a single visit! That means you get to leave our dental clinic with a beautiful smile to share with the world.
Unitary Implant - for Single Missing Tooth
If you have a single missing tooth condition, the best solution would be a Unitary Implant in order to replace the missing dentition. A missing tooth (partial edentulous ridge) can lead to harmful effects with regards to your oral health in the long run, so it needs to be replaced. The implant not only provides support to the final restoration (dental crown), it also restores esthetics and preserves bone structure as well as maintaining health to the adjacent teeth.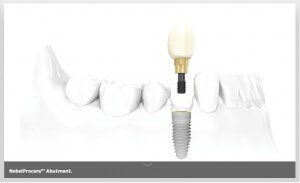 ---
Multiple Dental Implants - for Several Missing Teeth
If you have several of your teeth missing, Multiple Dental Implants are the ideal solution in filling the unsightly gaps caused by losing a number of your teeth. Two or more implants will support to a dental bridge, which is fabricated accordingly to restore a natural appearance that fits harmoniously to your remaining teeth. Missing teeth are not to be taken for granted as this condition can have long-term negative effects on your oral health.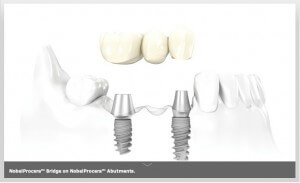 ---
MALO CLINIC Protocol All-on-4® - Immediate Solution for Edentulous Jaws
The MALO CLINIC Protocol All-on-4 is the ultimate solution if you have lost all of your teeth in either the lower or upper jaw. The condition is also known as complete edentulism, and it goes beyond being an oral problem. The condition can eventually lead to psychological as well as physical health issues. The inability to properly chew food leads to indigestion, malnutrition, or bowel problems, as digestion of food generally begins in the oral cavity. With regards to your psychological well-being, complete edentulism will likely cause you a lot of stress because it directly affects your quality of life and self-esteem.
Implantology and All-on-4®
Photo gallery